Fitty and Fatty are kitties with very different lifestyles...Fatty lives for decadence and treats, and Fitty thrives on fitness and energy, but they're still bestest friends. They'll be sharing their favorite recipes and moves, respectively, here. So read on, chow down, rev up, and I hope you enjoy them! If you'd like, link up your recipes and exercises below!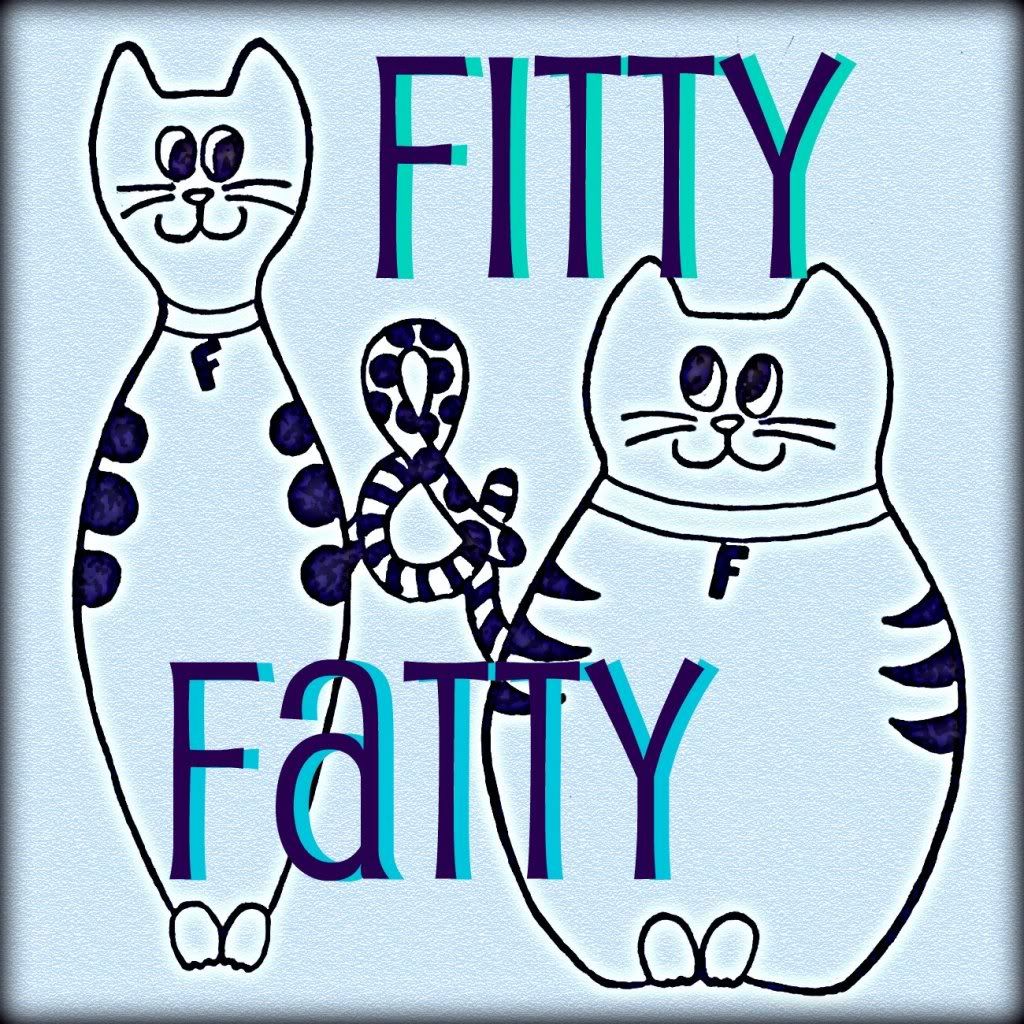 Works shoulders, triceps, biceps, back, abs, butt, thighs, hamstrings

Assume an inverted V position with knees bent.

Keeping arms straight, heels lifted, walk feet out to one side, just beyond your hand (shown on left)

With arms locked, knees bent and legs together throughout, hop legs up and over to opposite side of mat (shown on right)

Spring back up and over to the other side of the mat- that's all one rep.

Continue alternating sides for 1 minute. Track your reps as you get stronger each week!
Fatty's Meal: Cheese Steak Crescent Braid Adapted from Pillsbury
Ingredients:
TIP: Pillsbury puts out coupons like April puts out rain, so definitely use coupons for buying crescent rolls! Check for Steak-ums and Sargento coupons online or in your paper as well, they are pretty common.
1 tbsp of butter or margarine

Roast beef from the deli works and has fewer calories, but may be more expensive.

4-6 portions of thinly sliced frozen sandwich steaks, cut into 1/2 inch strips (see crescent ingredient below)

1 large green bell pepper, cut into bite size pieces (1 1/2 cups)

1 medium onion, chopped (1/2 cup) AND/OR 1/2 package of sliced mushrooms

1 can Pillsbury refrigerated crescent rolls

If you use the Reduced Fat variety, use 4 portions of steak. If you go all out and use the Big and Buttery or Big and Flaky variety, you can use up to 6 portions of steak.

Fatty says go all out, but it is delicious either way!

1-2 cups of shredded mozzarella cheese (personal preference)

1 egg, beaten, if desired (aesthetic purpose, really)
Instructions:
Heat oven to 350°F. In 10-inch skillet, melt butter over medium-high heat. Add steak strips; cook 8 to 10 minutes, stirring frequently, until no longer pink. Remove steak from skillet; place on plate.

Add bell pepper and onion (and mushrooms if desired) to same skillet; cook about 5 to 7 minutes, stirring occasionally, until crisp-tender. Return cooked steak to skillet; mix well. If desired, add salt and pepper to taste (I recommend adding only pepper, the recipe itself contains enough salt).

Unroll dough onto ungreased cookie sheet (try to use one with edges), firmly press perforations and edges to seal. Press or roll into 13x7-inch rectangle.

Spoon heaping cup of steak mixture in 2-inch-wide strip lengthwise down center of dough to within 1/4 inch of each end. Sprinkle 1/2 cup of the cheese over steak mixture.

Make cuts 1 inch apart on long sides of rectangle just to edge of filling. Be careful not to stretch the dough too much.
For braided appearance, fold strips of dough at an angle halfway across filling with ends slightly overlapping, alternating from side to side. Fold ends of braid under to seal. Optional: Brush braids with beaten egg.
Bake 16 to 22 minutes or until golden brown, switching position of cookie sheets in oven halfway through baking. Cool 1 minute; remove braids from cookie sheets. Let stand 5 minutes before serving. Cut into slices. Serves 2-6 depending how much of a piggy you want to be (I suggest super-piggy on this one!)
Before beginning any new fitness regimen, consult your physician.